EXO's Kai Shares Adorable Shots With His Niece & Nephew: See The Posts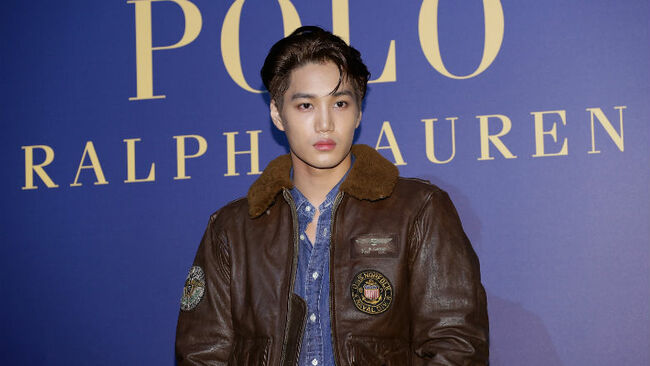 Over the weekend, EXO played Seoul's Gocheok Sky Dome for a three-day concert as part of their "EXO PLANET #4 — The EℓyXiOn World Tour," but when it came to off-stage time, bandmate Kai seemed to be on uncle duties, as per some recent Instagram posts.
Taking his adoration for his niece and nephew one step further, the 24-year-old star dedicated a few posts to the children on Tuesday morning (July 17). While one shot featured him holding the pair backstage of the concert, two other videos depicted the pair jumping up and down and waving glow sticks during the pop spectacle.
It's a touching moment from the bandmate, who also took time during the band's final show to address his father, who passed away in May. "I have something I want to say. I started dancing for the first time when I was nine-years-old and in the second grade of elementary school. My parents held my hand and took me to dance class, and so I was able to dance. It was thanks to my parents that I was able to learn the joy of dancing, able to learn the meaning of happiness, and able to sing and dance here in front of all of you. It's all thanks to my parents," he reportedly told fans.
"I think that all of these things began from those small starting points in my childhood, which eventually led me here. So I just wanted to say one thing here [on stage], because I think this is the most precious and meaningful place for me," he continued. "Can I say it? Father, I love you."